10PCs Camera Cleaning Swab CCD CMOS DRY Cleaner APS-C 16mm
Fast delivery from the Auckland warehouse
Features:
This CMOS, CCD SWAB is specially designed for cleaning Digital-SLR camera CCD / CMOS chips.
It is easy and safe to use, and clean your digital camera sensor quickly and cost-effectively.
Applications:
For D-SLR camera, CCD / CMOS, Optics lens, Filters, LCD / Plasma display,
For Palm computer & PDA, Mobile phone accessories etc.
Instructions:
1. Use a blower, and remove the loose dust first.
2. Use a dry swab and get to determine how much cleaning sensor cleaning fluid (if any) is used.
3. Generally the wet swabs have far too much liquid on them, and they will leave a smear on the sensor.
4. Ideal is to use a loupe-sensor light to see any imperfections, for a perfect finish.
Clean steps:
1. Unwrap A CCD SWAB, Using one side of the swab gently wipe CCD,
or CMOS across the full length of the CCD or CMOS in one continuous movement.
2. Repeat The process by using another side of the swab.
3. Now the CCD or CMOS is cleaned successfully
We recommend stopping down to the smallest aperture on your lens (the largest f-stop number, f/32 for example) and taking a photo of a white or light-coloured wall to see if there's any dusting on CCD.
Specifications:
Swab type: Dray swab
Swab head size: 16mm
Type: APS-C
Packaging: vacuum packaging
Package contents:
10 x APS-C Camera Cleaning Swab
Note: Cameras and lenses from images are NOT included.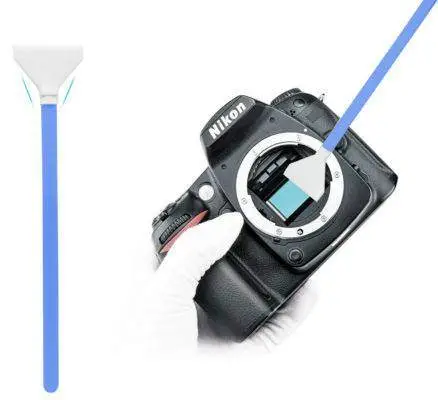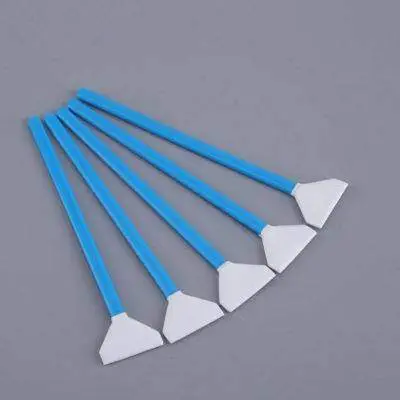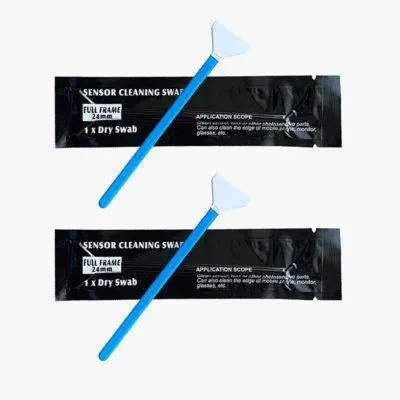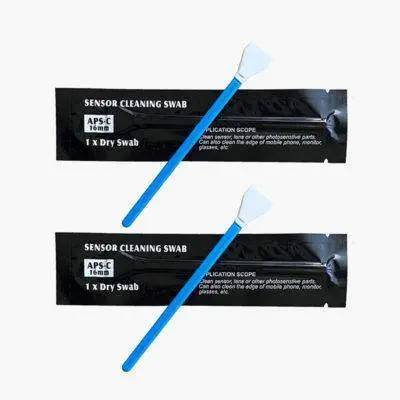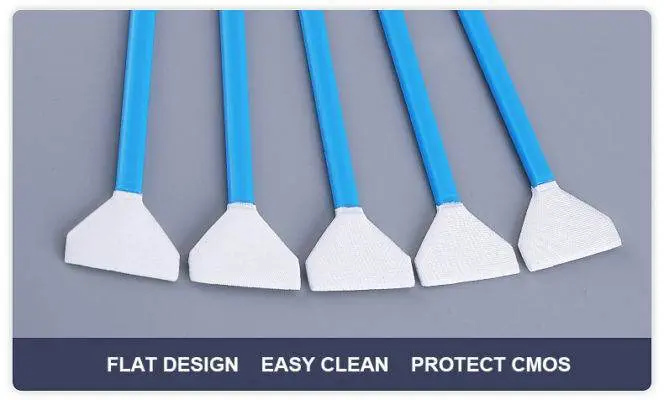 window.adminAccountId=232958819;